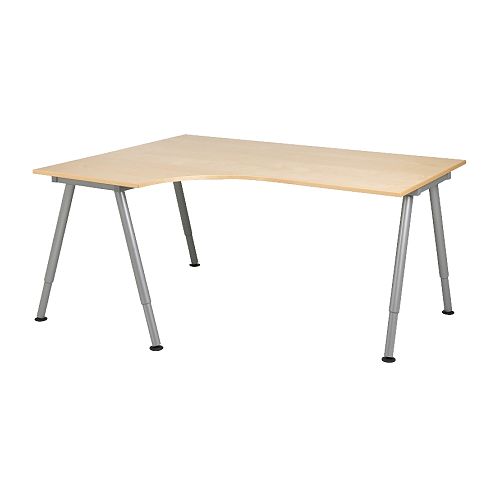 I am very sad to say that IKEA has discontinued their range of GALANT desks (like my own). This means that the very popular among IKEA Hackers corner desk can no longer be found in Ikea.
Proof of this can be found here.
This desk, which I've modded myself (I've added a shelf using the infamous CAPITA and a LAIVA TV bench), has been discontinued since last year meaning that those who need to replace parts of the desk can no longer. It has been replaced by BEKANT as a corner desk. BEKANT can have it's height adjusted using an electronic mechanism but unlike GALANT does not have all the modifications such as the additional parts as options.